In order to meet their content marketing targets, a lot of businesses prioritize creating new articles on their blogs. Studies by Statista have revealed that over 20% of bloggers say that they post new blog content every week, while less than 5% do it every day. While this content strategy can enhance traffic, it's also essential to review and update your old blog content.
Carrying out content audits is a beneficial way of figuring out which of your blog content can be updated and made better. Regular content auditing is the key to growing your blog.
Here are ways you can update your blog content and revitalize your posts.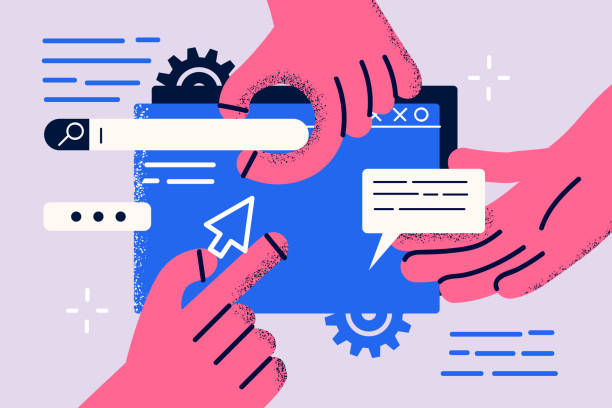 What Is A Blog Content Audit?
Blog content audit is the process of gathering and reviewing your website content to find out which blog articles have to be improved upon, optimized, brought up to date, re-written or removed to enhance user experience and grow traffic.
Undertaking an audit assists in determining the strengths and limitations of your content strategy. It is also helpful in tailoring your editorial plan to meet your business objectives. Regular content audits help businesses discover what needs to be changed or consolidated, allowing you to make better decisions in relation to your content strategy. They can also assist you in rectifying issues that hamper your content performance, such as irrelevant keywords, broken links or out-of-date data.
5 Ways to Audit your Blog Content
Although blog content auditing can be time-consuming, it is highly beneficial. Here are strategies for updating your content to add value to your audience, regardless of the content management system platform you use.
Define your objectives.
To begin, you need to have a clearly-outlined and strong goal to help you concentrate on what is necessary. Figure out your objectives for the audit – to boost audience engagement? Improve your lead conversion process? or enhance your site's SEO?
Having a clear objective will positively impact the audit process. For instance, if your business goal is to improve your monthly earnings, your content audit should revolve around improving SEO to drive traffic and improve awareness. To make this work, you have to review your content quality and carry out keyword research and optimization.
Organize your Content
Before you start, organize all the content you will need to audit. Doing this will help you concentrate on crucial areas, particularly during content writing. You can use a spreadsheet to list all the content if you don't have a large number of blog posts.
However, for many contents, platforms like SEMrush or Google Search Console can assist in organizing your content. They also have content auditing features using sitemap data, which accesses all your website content.
For the content organization process, it's not compulsory to work on all blog articles at once. Manage them with reference to the marketing strategy you have.
Analyzing your blog metrics
To successfully grow your blog, you will have to devise a comprehensive plan on how to improve your blog traffic. A good way of assessing if your plan is to get results is by analyzing your blog metrics.
Studies have shown that over 25% of bloggers regularly review their blog analytics. This is highly important because they can find out which blog articles are popular and why readers value them.
Content auditing is beneficial in this regard because it helps you gather essential data about your backlinks, page visits, readability, internal links, relevant keywords and much more. Platforms like Ahrefs and Google Analytics can help you measure your blog performance.
Reviewing your blog analytics is highly beneficial because it helps you improve your content and boost its readability. It also boosts the user experience and helps in increasing your content visibility in search rankings. Using blog metrics is vital for personalizing your content to make it more appealing to customer segments and demographics.
Review the content
After the data gathering process, you have to review them to align with your set objectives. Blog posts are central to content marketing; thus, they must be regularly updated. You have to review your blog content to identify the ones that have poor performance, contain obsolete information or have broken links.
Even for high-performing and engaging blog content, minor optimizations might be necessary. If your content has data and statistics, ensure you update them and delete outdated data. Add the most current data.
However, if your blog content can't be optimized or has zero value to your site visitors, you can remove it. This is particularly important for content that revolves around out-of-stock items, old promotional campaigns or duplicated content.
Fine tune your content marketing strategy
After monitoring your blog content's strengths and weaknesses, ensure it reflects the changes you have made to your content marketing strategy. To do this, you may have to make changes to your content to ensure it stays up to date with current industry trends and your business goals.
Another technique to scale your content development process is by working with a content marketing agency, making changes to your content style and setting up a new content schedule. This will assist you in boosting your blog quality, traffic, engagement and conversion rate.
Additionally, you can carry out a content gap analysis to compare how your blog post fares against your competitors. This will assist you in identifying where you should optimize. It gives you an idea of which keywords you should be targeting, which content category will perform well and if there is an opportunity to edge out your competitor.
Regular content auditing is highly important for a successful marketing strategy. For assistance, contact us here.