The prominence and success of Amazon Marketplace in recent times have made the platform an appealing channel for brick-and-mortar retailers.
Many retailers use Amazon to augment their offline operations. According to studies, Amazon is a great way for retailers of all types to make more sales by setting up an account on the platform.
The majority of keyword searches carried out on the ecommerce platform are non-branded. This implies that a large number of users use keywords that relate to products but do not include brand names, such as "rechargeable batteries" and "women blouse".
Recent studies have shown that Amazon has outperformed Google as the most popular platform for product searches. Brick-and-mortar retailers should adopt Amazon not just as a platform for product sales but as a tool for building reputations.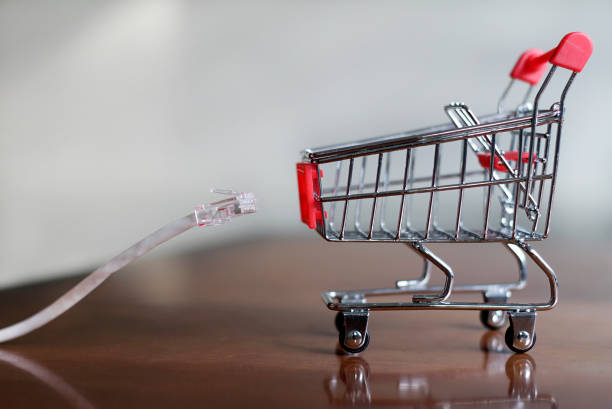 Here's how to build your store's reputation on Amazon:
Grab the customer's attention
It is likely that you must have heard this somewhere else. For digital platforms, the best way to capture the attention of customers and convert them is to mix organic and paid marketing strategies and ensure proper customer review management.
Search optimization
One of the most effective ways to optimize your search is to tweak your product titles and insert keywords into your category descriptions to meet the over 65% of non-braded searches on Amazon. Ensure you add a short but clear description of your product features and important specifications like size, cost and color. Also, don't forget to use compelling, concise imageries to help buyers make in-depth comparisons.
Use Amazon Advertising to your advantage.
Amazon has grown tremendously over the years. It has taken a chunk of Facebook and Google's ad revenue. In the last 4 years, Amazon advertising has enjoyed a whooping 180% growth. For retailers, it is a great tool to improve their marketing campaigns, boost sales, connect and engage with customers.
Some popular amazon advertising tools include Sponsored Products, which simplifies the process of marketing items for sale to customers who are using related keywords to check for products on the platform. Shoppers will find them in inventory beside search results. Whenever a shopper clicks on your ad, they are redirected to your inventory.
Pay attention to your reviews
Reviews on Amazon are similar to Google reviews. They boost your product visibility and appeal. Reviews are also part of the criteria that Amazon uses to rank products. Sadly, some companies attempt to cheat the system with fake or fraudulent reviews. This doesn't mean you should relent in creating a credible review program. Also, review management is important. Ensure you monitor reviews and even request for them. Refer to Amazon's terms of service for further details.
Customer retention
Customer retention revolves around paying attention to feedback from customer reviews to upgrade your products and services. Here's another importance of proper review management on Amazon: it helps in building your reputation
A five-star review helps you capture the attention of shoppers. It also gives you significant unfiltered data that can help with product improvement, whether in the area of competitive pricing, adding a wide range of products to your stock or optimizing your delivery process.
Reviews on Amazon foster a feedback mechanism: better reviews translate to more non-branded searches leading to your store page. It also increases the likelihood of product sales whenever people visit your page.