Every website owner wants a consistent, high volume of search and direct traffic
throughout the day.
A website without organic traffic will result in low product sales or revenue. This may imply that no one is paying attention to your site.
Another issue is that even if your website draws a flow of traffic, you may experience a steady decline or loss of traffic.
What do you do in these situations?
The good thing is that there are effective and easy strategies you can use to find out why your site traffic is declining. Identifying the major reasons why your site is losing traffic is one way to restore your site traffic and visibility.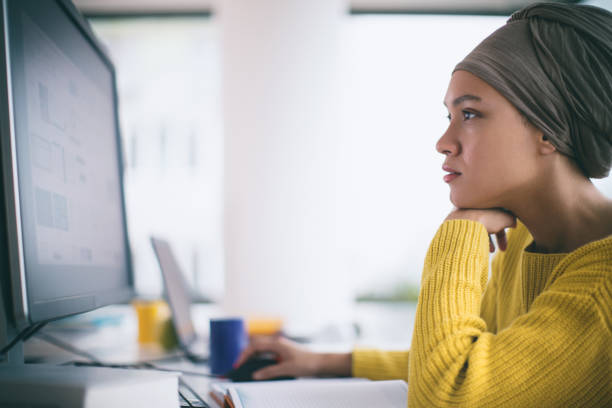 Let's start:
Google algorithm updates
As we mentioned, every website owner wishes to have a high rank on Google's search engine result pages (SERPs). But this puts you under the control of Google's algorithm, which changes frequently.
Google has even announced that it makes changes to its search engine every day to enhance the user experience, and highly important "core updates" are carried out a dozen times or more yearly.
Google's algorithm helps users to find the results that best match their search query, and with the right SEO strategy, your page is likely to rank high.
However, in spite of your SEO strategies, Google will end up totally changing its algorithm.
These changes are kept under wraps, and Google tends to be tightlipped about its algorithm changes.
So ensure you keep an eye on press releases and announcements from Google about algorithm changes.
Furthermore, ensure you use tools like Moz or SEMrush Sensor to find Google algorithm changes updates.
Nofollow/Noindex Code
You may be familiar with blocking a user from social media platforms, but are you aware that it is possible to block Google from ranking your web page on SERP?
What happens is that either you or your web designer inserted a "nofollow/noindex" code in your robots meta tag.
This restricts Google from indexing your website, which prevents users from seeing it in its search results.
This is beneficial in some situations, such as:
To avoid duplicate content. For instance, an author's page and your blog page.
Stopping users from being confused during search queries by accessing a page of little or no value, including a login section for your staff.
Use it as a blueprint when you hire a web developer to design, re-design, or set up your website.
However, when you unintentionally select "do not index this page" or insert the nofollow/noindex code, it will stop Google from crawling your page, leading to a loss of organic traffic. Even if you originally wish to post the content and index it.
So ensure you delete the noindex code immediately once you find out it is the source of the declining traffic problem.
Low-Quality Content
Creating rich content on your webpage is among the most effective strategies for drawing site visitors and boosting your reader base.
Content marketing is key to promoting your brand in a cost-effective way, and this is usually done via quality content.
However, some businesses or blogs are filled with low-quality content, which is low in-depth and of little value to web users.
Google favours sites with high-quality content and penalizes sites with poor content.
Thus, it is crucial to create adequately researched, SEO optimized and high-value content for users.
If you notice a quick decline in website traffic, ensure you carry out a content audit and delete blog posts that are low in quality.
Linking to Dead Links or PBN
As a website owner, you must have learnt about the value of adding internal links to your blog content.
Although link building is an essential element of website design, it can also negatively impact your search rankings. Most especially if your website contains the following:
irrelevant links
Broken links
Links pointing to outdated content
Links to a private blog network (PBN).
These are examples of bad link-building practices, and they can earn you severe penalization from Google.
PBN or private blog networks are bogus websites that exist primarily to build links or boost rankings. Google is now aware of this practice, and your site will take a hit if you link to PBN websites.
The most effective strategy is to avoid PBNs totally and only get advice or guidance from qualified and credible SEO specialists and web designers.
Furthermore, audit your content and look for pages where declining traffic is due to broken links. You can use tools like SEMrush. Then remove these links and update them with a functional link.
Read: 5 Most Important Google ranking factors Worth Paying Attention to
Slow Website Speed
Website speed is possibly the most crucial component of your site's traffic and popularity.
A recent research study revealed that over 50% of users exit a website on their smartphone if it loads longer than 4 seconds.
This is very important because Google uses website speed as an important criterion for site ranking.
Ensure you carry out a web speed test and rectify any errors or flaws that slow down your site speed.
Contact us today if you need assistance with your site traffic and more.