Digital marketing tools are absolutely necessary for all businesses nowadays.
These technologies foster business growth and manage marketing processes in a time-saving and efficient way.
Not only that. Your inability to leverage these digital tools will mean your business losing out to your competitors.
Here are the 10 best digital tools for every business.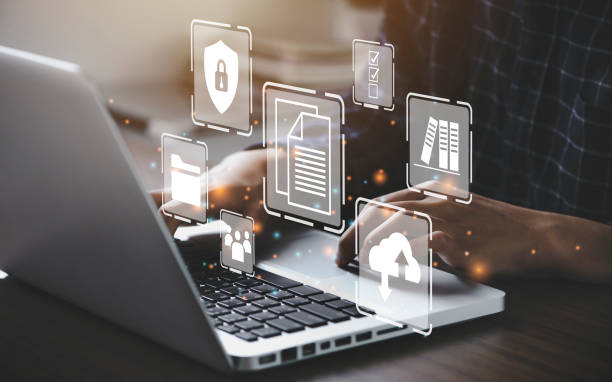 Sprout Social
Sprout Social is an effective social media management tool for businesses regardless of size and industry. It is a control centre for monitoring your social media activities, interaction, analytics and posts across multiple social profiles.
It helps you manage your social media schedule, organize your inbox and mentions and lets you access analytics through its mobile and web platforms.
The platform features important social media channels like Facebook pages, Pinterest, LinkedIn, YouTube, Twitter and Instagram for Business. As soon as you link your account, you will be given access to TripAdvisor, Glassdoor, Google Analytics and Google My Business.
Read: The 5 Top Digital Channels
Loomly
Loomly is a digital tool that was designed to ease the tedious task of social media scheduling and management. It was created to streamline the manner in which marketing teams craft, post and organize content. The platform strives to add value to the overall publishing process.
Loomly offers unique post ideas to content creators and social media managers to keep things engaging and exciting. It also has a specialized library where all assets are categorized. It also lets you review posts before sharing them on social media, offering you a fast and tailored confirmation process.
Loomly eliminates the need for lengthy worksheets, email logs, antiquated DIY post templates and costly file hosting platforms.
Audiense
Audiense is a social media platform with detailed, implementable analytics and marketing capabilities that connects brands with their audience to gain insight into their opinion, identity and ideas. This lets marketers access critical market opportunities, gain an in-depth understanding of their customer base and improve their audience engagements.
With this platform, you can seamlessly generate reports via filter features like demographics, user profiles, job descriptions and preferences. This helps set up unique and tailored audience segments.
HubSpot
HubSpot is an all-in-one platform that is equipped with all the add-ons and tools that are essential for sales, customer service and support. Although each tool on the platform is highly effective on its own, when used collectively, it creates a truly remarkable result.
With HubSpot, you can easily connect with your audience and improve your business. It allows you to organize contacts (Customer relationship management), streamline your visitor engagements using chatbots and live chat, integrate attractive forms into your web pages, set up amazing email marketing campaigns and much more.
SendGrid
SendGrid is an email marketing tool with user-friendly features for email newbies and experienced professionals.
For instance, the tool lets you access flexible design features like drag-and-drop customization, coding or visual editing. SendGrid also has analytics that gives you an idea of high-performing messages and where improvement is needed. It also has an effective deliverability feature that gives you the confidence that your messages will reach the inbox of your contacts.
A fantastic benefit of SendGrid is its free plan for small businesses and startups. Its pricing system is very flexible and can fit your budget as your company scales up.
Ahrefs
Ahrefs is a highly popular SEO tool, especially for generating keyword ideas and spotting ranking opportunities.
The tool has a site explorer that helps you access the top organic keywords of any URL. It is also effective for competitor analysis as it will show you the volume of traffic your competition gets for a specific search term. Ahrefs also helps you detect the website's best-performing content and backlink sources.
In conclusion, Ahrefs is an effective tool for your content marketing campaign and to ensure your content is SEO friendly.
SEMrush
SEMrush is another popular SEO tool that lets you easily monitor the position of your top keywords. It is also effective for keyword research.
The tool helps in generating content ideas and discovering search intent as it analyzes relevant keywords, their difficulty level and variations.
Optimizely
Effective for landing page optimization, Optimizely integrates tools that will help your brand stand out and target your audience easily. It also has an A/B testing feature allowing you to easily carry out tests on segments of your customer base.
Optimizely is a no-code tool, so it is devoid of technicalities and does not require any programming background. The tool is also super-effective for carrying out tests for minor and major customizations on your landing pages.
Hotjar
Hotjar is a digital tool that lets you track your visitors' activities and behaviours on your website in real-time.
Using heatmaps, you get an idea of where visitors are navigating and clicking. The tool gives you an insight into how your site visitors interact with your page. This data from Hotjar can be used to tweak your page to be more user-friendly.
LeadForza
LeadForza is a tool that helps businesses capture customers' attention and curtail site abandonment via tailored popups.
The tool features multiple behaviour-based triggering options like exit intent, scroll percentage and page-level targeting. This ensures your popups are less disruptive and more engaging.
An amazing benefit of LeadForza is its simplicity and user-friendliness. With over 50 free, high-conversion templates, businesses can tailor their sales copy using popups that have demonstrated success.