Everyone is aware that a slow website loading time can frustrate a lot of your customers and eventually hurt your revenue.
It appears that website visitors are more particular about website speed than any other element of your website. In the matter of loading time, time is of the essence. Numerous studies have shown a clear link between conversion rates and site load times.
In fact, conversions can drop by 7% with a 1-second delay. Because of this, monitoring your website speeds and taking corrective steps as soon as you detect an issue is important. So how can you tell if your website is slow to load?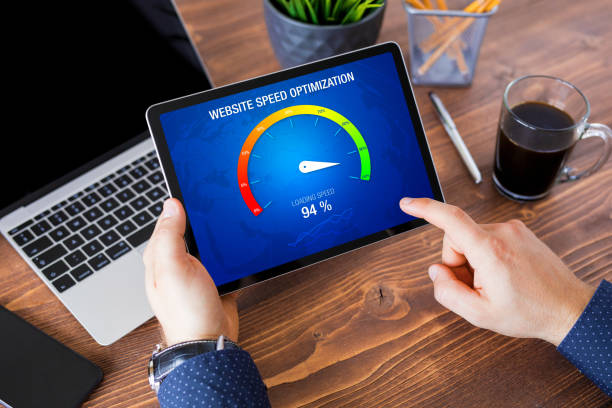 High Bounce Rates & Low Pageviews
Bounce rate is when your site visitor exits your site after accessing just one page without taking any action or engaging in any activity on your site. If your website is slow to load, it will definitely have a high percentage of visitors bouncing off your site.
According to Google studies, 53% of mobile visitors will leave a website if it takes more than three seconds to load, and that percentage only rises rapidly the more time it takes.
Furthermore, the more time it takes your website to load, the lower your page view will be since your visitors will become frustrated and exit in search of a site that loads more quickly and provides the information they are looking for.
In light of the foregoing, you may want to explore ways to improve your website speed if you have noticed a high bounce rate and a decline in the number of page views.
Google's PageSpeed Insights Tool
You can check the speed of your web page for free with the Google Page Speed Test. Simply input your website's URL, select "ANALYZE," and Google will handle the rest.
Your score will be available in a matter of seconds. Once the analysis has been completed, you can check the results for desktop and mobile devices separately, as well as relevant suggestions that you can apply to your site to improve your site speed.
Test on Different Devices
Another very simple way to figure out if your website has a slow loading time is to access the website yourself on multiple devices. Try taking an honest appraisal and ask yourself if you'd truly linger that long for the page to load or if you would give up and quit the site.
It's noteworthy that if you are cached on a site will greatly have an effect on your results because caching does make your website load considerably faster than for users who visit for the first time.
Because of this, we suggest testing the site in private or incognito mode as well as on various (ideally uncached) devices.
If you have issues with your site speed, contact the experts at Advertmetrics! Whether you require some simple SEO work to improve your site speed or a full site overhaul to ensure you have a quick, flawless, and mobile-friendly website, we can assist.
Contact Us now to stop losing out on future sales.